Seniors choose to move into 55+ communities for a number of reasons. Be it the desire for an active, social lifestyle, interaction with peers, a reprieve from a home maintenance or a chance to downsize, these communities provide residents with a wealth of amenities and activities. And while 55+ communities are designed for independent adults, social activities and lifestyle amenities aren't all these communities have to offer — some also offer concierge services for residents who want additional assistance.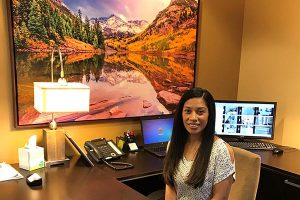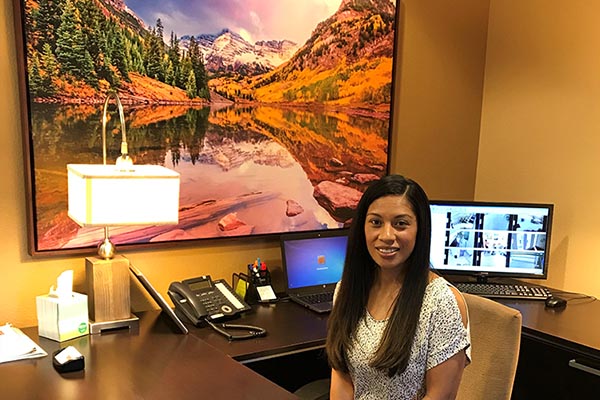 Concierge services serve as a complement to 55+ living, providing residents and their loved ones with peace of mind that there will be someone to help connect them with outside programs and services. At The Avenues Crofton Park, our concierge services are designed to be a resource for residents, helping them to age in place. Our onsite concierge, Luella, is happy to help connect residents with local programs and services upon request.
Transportation
Residents of The Avenues Crofton Park have access to the Denver metro area's numerous public transit options, and they can arrange and coordinate transportation through our concierge whenever necessary. Through the Regional Transportation District, residents can take a bus ride to popular locations around the city, including the Broomfield Recreation Center, Broomfield Senior Center and 1ST Bank Center. Beyond that, the Broomfield RTD route connects to an additional 19 routes throughout the Denver area. Residents can also take advantage of RTD's seasonal services for transportation to sporting events, including Rockies, Broncos and University of Colorado games, as well as to Eldora Mountain Resort.
Our concierge can help residents figure out their bus route, or connect them with the right transportation resources. Residents can schedule a discounted senior Call-N-Ride for personal transportation to bus routes, Park-n-Rides, rail stations and appointments. They can also arrange for a taxi, Uber, Lyft or Easy Ride, which provides seniors with free transportation to medical and personal appointments, local grocery stores and the Flatirons Mall.
Food Services
For residents who would like meals or groceries delivered, our concierge can recommend local grocery delivery services or help connect them with meal delivery services such as Broomfield County's Meals on Wheels program or Back to Basics Kitchen, which uses fresh, organic and locally-sourced ingredients. She can also recommend local restaurants to visit, or assist residents in reserving our onsite private dining room or catering kitchen for special events and gatherings.
Personal Assistance
Should residents require further assistance, exploring home care can be a great option. Home care is an affordable, convenient option for seniors and allows them to select only the services they need. Popular home care options for independent seniors include medication management, support with activities of daily living, diet and nutrition advice, and help with light household chores.
At The Avenues Crofton Park, our concierge services help connect residents with additional assistance while still enjoying the freedom of living independently. To learn more about these services, please call us at 720-799-0915.