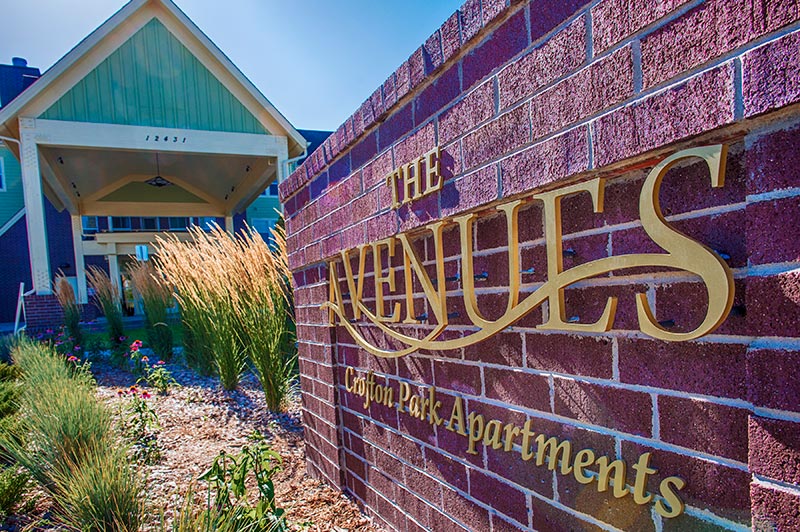 As adults in their 50s close in on retirement and begin envisioning their life's next chapter, they are often balancing what they want with what they need. Several years ago, in preparing to open The Avenues Crofton Park, an award-winning 55+ community in Broomfield, we started out asking potential residents what they were looking for in a senior living community.
Through these conversations, we developed a new model for independent living communities that we call "senior boutique living," a cost-effective housing option that provides access to a vibrant social life and personalized services when needed. At The Avenues, our senior boutique living model offers:
A carefree state of mind
Adults who are near retirement or retired, whose children have left home, are often at a point in their lives where they no longer have the appetite for home maintenance, whether that means mowing the lawn, shoveling snow or dealing with repairs. To that end, our senior boutique living model offers maintenance services, as well as built-in safety and security amenities like underground parking with indoor and outdoor lighting.
A focus on lifestyle options
The Avenues features living options of all shapes and sizes, with 14 different floor plans ranging from 780-square-foot one-bedroom apartments to 1,769 square foot three-bedroom, three-bathroom cottages. In addition, the layout of our community caters to every lifestyle, from our large open lobby to help facilitate large gatherings, to the quiet conversation areas scattered throughout the property.
Personalized events and activities
We are constantly asking residents what they want in terms of new amenities and activities, then adjusting our slate of social, wellness and educational events and activities to reflect those needs. A number of creative design elements have also resulted from these discussions, including our outdoor living space with a fire pit, and our full catering kitchen and events center.
On-site management
The Avenues has everything downsizing adults need to live comfortably while also having enough space to spread out, and our on-site property management team, which includes a property manager, facilities maintenance director, activities personnel and a concierge, is there to help residents make the most of their space.
Balance between rental rates and desired features
Features we have implemented following discussions with residents and potential residents include additional on-site storage and a community garden. Plus, since many residents we spoke with expressed interest in making their own nutritious meals, The Avenues offers apartments with larger personal kitchens for cooking and entertaining.
The Avenues' senior boutique living model is perfect for older adults considering what they genuinely want as they begin the next phase of their lives. To learn more about our senior boutique living model, call The Avenues Crofton Park at 720-730-9957, or schedule your personal tour.