The Avenues Crofton Park is proud to be located along Colorado's picturesque Front Range. Not only do our residents enjoy stunning mountain views and easy access to parks, trails and other recreational destinations, they get to live in the vibrant, social city of Broomfield. Located 20 miles outside of Denver, the City of Broomfield has an active cultural council committed to providing residents with free entertainment year-round. Now that the weather is warm, we encourage you take advantage of the many events happening in our city. Here are our top five fun things to do in Broomfield this summer: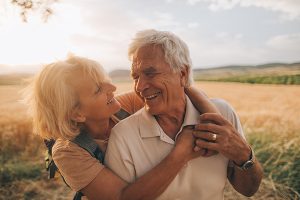 1. Flatiron Crossing Summer Nights Concert Series
Visit our local mall for a weekly dose of dancing, food and fun! The Flatiron Crossing mall hosts free summer concerts every Thursday from June 7 through Aug. 9 at the AMC Theatres Court, located at 61 West Flatiron Crossing Drive. The concerts take place from 6:30 to 8:30 p.m. with a beer garden opening at 5 p.m. You can also grab dinner at one of the many restaurants located at Flatiron Crossing before the concerts begin.
2. Wednesdays on the Waterfront
Summer is Colorado's best season, and warm summer evenings are the perfect time to enjoy outdoor entertainment with loved ones. Through Wednesdays on the Waterfront, the City of Broomfield hosts free summer concerts every Wednesday at the Broomfield Amphitheater, located at 3 Community Park Road. The concerts begin at 7 p.m. and are held rain or shine. During the event of inclement weather, the concerts will be held inside the auditorium.
3. Broomfield Depot Museum Speaker Series
Established in 1909, Broomfield was originally a 160-person town built along the Colorado & Southern Railway. Though the city has grown exponentially since its founding, the Broomfield Depot Museum strives to preserve and maintain Broomfield's history. This summer, the museum will host a speaker series on the second Wednesday of every month to highlight Broomfield's rich history as well as the history of the surrounding area. Lectures will be held at the Historic Broomfield Crescent Grange, located at 7901 W. 120th Ave. You can also stop by the museum, located at 2201 W. 10th Ave., to learn more about the city's history. The museum is open Saturdays from 9 a.m. to 3 p.m. and admission is free.
4. Summer Sunday Series
Looking for an activity you can enjoy with the whole family? On the second Sunday of every month, the City of Broomfield sponsors a variety of free, family-friendly activities at the Brunner Farmhouse, located at 640 Main St. Bring your grandchildren to enjoy carnival games, arts and crafts, and a bouncy house from 4 to 6 p.m., and stick around from 6 to 8 p.m. for a performance by a local Colorado band. Each Summer Sunday Series event also features special activities that the whole family can take part in, including Frisbee golf, chalk art, a bike parade, kite flying, a hula hooping contest and more.
5. July 4th Great American Picnic
Don't miss Broomfield's most anticipated summer event, the annual Great American Picnic held every Independence Day at Broomfield County Commons Park, located at 13200 Sheridan Blvd. The celebrations begin at 5 p.m. with pony rides and bouncy houses perfect for grandchildren, followed by a free outdoor concert. The fireworks display begins at 9:30 p.m. Grab dinner from one of the onsite food vendors or bring a picnic dinner to enjoy.
We invite you to visit The Avenues Crofton Park to learn more about our community as well as what our city has to offer. Call 720-799-0915 to schedule a tour today.