Every homeowner knows that selling your house is stressful, so it's reasonable to assume that selling your house in the middle of a pandemic would be extra stressful.
In the time of coronavirus, many potential sellers are worried about the burden of enforcing numerous safety precautions during showings, inspections, open houses and tours. But, as with everything, knowing what to expect can help ease anxiety.
So, if you're a senior looking to sell your house soon, whether you're downsizing or making the move to a senior living community, here are three things to consider before putting your house on the market.
Knowing the market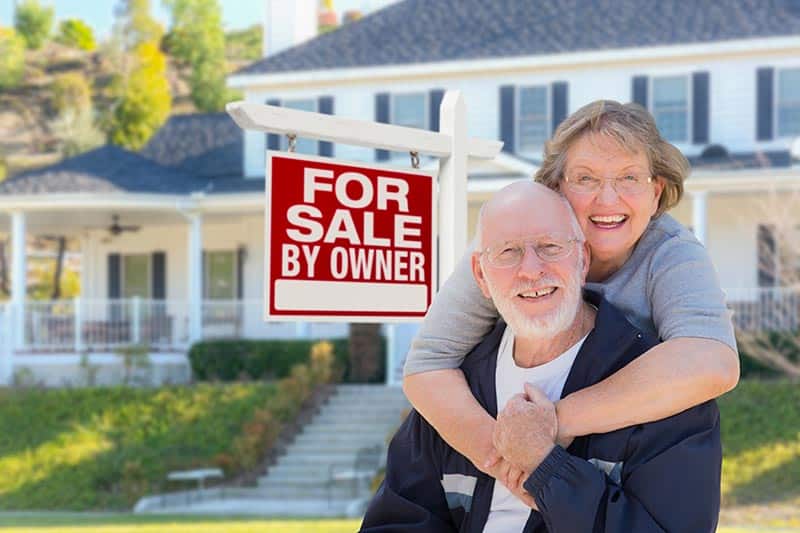 Normally, homebuying season begins with the spring, and now that the U.S. Department of Homeland Security has classified real estate as an essential service, there is no legal reason why the housing market can't remain active. A recent study by Zillow found that while home sales went down during previous pandemics, home prices stayed the same or slightly decreased. In fact, the health of the housing market is not typically tethered to the stock market, since buying a house is not so much an investment as a basic need; it was only during the 2008 financial crisis that both the housing and stock markets dropped. In addition, economic distress due to the coronavirus spurred the Federal Reserve to slash interest rates in recent weeks, pushing mortgage rates to new lows. As a result, sellers can assume prospective homebuyers are out there who have decided that now is the time to make their move.
Going virtual
Across the country, open houses involving large groups of people have been mostly canceled in order to enforce social distancing protocols. However, many buyers still want to view a home in-person before making an offer, so some sellers are listing their homes online with virtual tours that provide a more in-depth look inside. This virtual tactic also increases the chances that only buyers who are legitimately interested will make an appointment to come view the property. Also, the home inspections and appraisals necessary before a real estate deal goes through can be done with minimal contact these days. Inspectors can have visitors wear booties, masks, and gloves, and sellers can wipe down everything with disinfectant once prospective buyers leave. And, if the lender allows it, an appraisal might only involve driving by the home or scrutinizing photos, helping to facilitate a remote closing.
Taking precautions
In places where face-to-face showings are still legally allowed to happen, some real estate agents are allowing buyers in to view homes on a case-by-case basis, only if they hit certain criteria. For example, some agents are requiring pre-approval of guests to visit the property, based on whether the potential buyer has viewed the virtual tour and the seller's property disclosure statement beforehand. Some of the extra steps that agents are taking to protect buyers and sellers during showings include cleaning and disinfecting areas in the home like countertops and doorknobs, both before the showing and afterwards. Agents are also posting signs by the front door requesting that prospective buyers remove their shoes and use hand sanitizer before entering.
At The Avenues Crofton Park, an award-winning 55+ independent living community in Broomfield, our Bridge-to-Sell program allows you to reserve your apartment or cottage now and pay later. If you're thinking about selling your home and considering a move-in with us, call The Avenues at 720-730-9957 for more information.