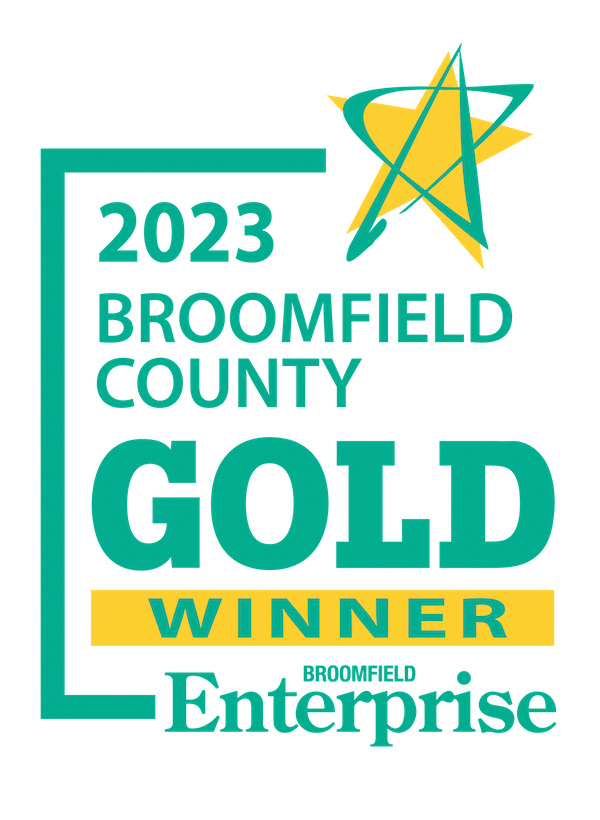 BROOMFIELD
– For the second consecutive year, readers of the
Broomfield Enterprise
have voted
The Avenues Crofton Park
the area's Best Retirement Community in its annual People's Choice Awards. According to Prairie Mountain Media, which publishes the Boulder Daily Camera and Broomfield Enterprise, the Broomfield County Gold Awards reward the people, places and things that make Broomfield County a wonderful place to live, work and play.
"We are very humbled by the vote of support from local residents," said Len McBroom, Managing Principal. "Our Senior Boutique Living model was new when we launched it in 2014, and it is rewarding for our team to see that what we offer is resonating with local seniors."
The Avenues Crofton Park features a mix of 70 apartment homes and 20 cottages, with 14 different floor plan options for residents, ranging from three-bedroom cottages to two-bedroom and one-bedroom apartments. The community opened in 2014 and features environmentally friendly grounds with easy access to open space, outdoor recreation, shopping services, and mass transportation such as the Broomfield Easy Ride Program. The Avenues Crofton Park is committed to greater environmental sustainability and holds a National Green Building Standard certification from the National Association of Home Builders.
Located at 12431 King Court in Broomfield, The Avenues Crofton Park was awarded the best 55+ market rate rental community by the NAHB in 2016 and The Best Retirement Community by readers of the Broomfield Enterprise in the 2022 Gold People's Choice Awards.
For more information, call 720-799-0915 or visit www.livetheavenues.com.