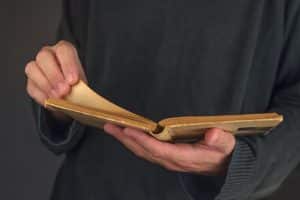 Reading is a life skill that is required by all in order to be successful in life, and its usefulness goes beyond the bounds of going to school. Sure, you probably read every day, whether it be a recipe, an email, or even a magazine while standing in line at the grocery store. But when was the last time you read a book and enjoyed it? While you are enjoying senior living in Boulder, CO, you should take advantage of any opportunity you have to read. Here are 5 ways you can become a better reader.
Read Aloud
When you first learned to read, you probably did so out loud so that you could concentrate on the words on the page. When you read in silence, it is easy for your mind to wander, and at the end of a chapter you may find that you have no idea what is going on. It may feel odd to read aloud at first, but as you do, you will begin to read the words more accurately.
Choose Something that Interests You
There is no point in reading something that you are not drawn to. Don't worry about trying to read certain books just because others around you are reading them. If you aren't sure what kind of books you are interested in, start reading a few different books, but don't feel obligated to keep reading if you just aren't that into them after 50 pages or so.
Join a Book Club
Book clubs can be a fun way to explore different kinds of books while discussing what others thought about them. If there isn't a book club around you, start one with your friends and take turns suggesting books for the group to read. A deadline can be great motivation to read a book more quickly, and if you know you will be discussing your thoughts you may be more likely to find things about it that you liked.
Don't Wait Until Bed Time
Oftentimes, we wait to start reading until we are tucked into bed and trying to fall asleep. There are far better times to read during the day when the brain is more alert and able to process information coming through. Try reading for a few minutes after breakfast or while you are waiting for an appointment to start.
Meet an Author
Meeting an author in person can give you a new perspective and a renewed excitement to read what they have written. Whether it is a book signing or book reading, take the opportunity to meet an author and hear what they have to say about why they love to write. In fact, there is a book signing with Dan Jorgensen at The Avenues Crofton Park on September 26, 2015. Dan is the author of the New York Times best seller And the Wind Whispered and he would love to meet you and help you get excited about reading.