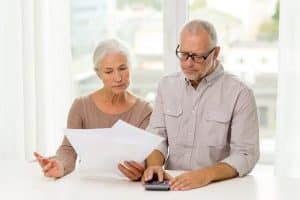 As you prepare to retire and move to one of the senior living communities in Broomfield, CO, you may have spent some time calculating your finances and the amount of money that you'll need for living expenses for your retirement. Before you make your final budget, here are a few hidden expenses that you may want to plan for:
Health Care
Most seniors realize that their health-care needs may increase during their retirement years, but still many of them fail to plan financially for it. You may have insurance or plan on using Medicare, but there are still expenses that are not covered, especially prescription medications. According to Fidelity Investments, a couple over 65 years of age should plan on spending about $240,000 on their health-care needs during retirement.
Home Maintenance
If you're living in your own home or have to cover your own maintenance, it's important to plan accordingly. Set aside 1-4% of the home's value for each year to repair leaky roofs, replace failing furnaces, and complete other home maintenance tasks.
Relocation
From the costs of repairing and staging your old home to buying and decorating a new one, relocating is tough. Many seniors follow their children and grandchildren around the country, making several moves in the process. If you plan on relocating, you need to plan for the added expense.
Grandchildren
You love your grandchildren and chances are that you enjoy spoiling them. Unfortunately, the cost of spending time with grandchildren can add up in a hurry. Whether you plan on helping your grandchildren with their college expenses, need to travel for special events in their lives, or just love to buy presents for them, you should set aside money to handle these extra expenses.
Judy Andrighetti of Country Financial is doing a series of presentations over the next few months. Her topics include Retirement Income, Estate Conservation, and Retirement Investment Strategies. Her presentations will be on September 23, October 21, and November 25 at the Avenues Crofton Park Apartments. Come to the presentations to learn more about financing your retirement.