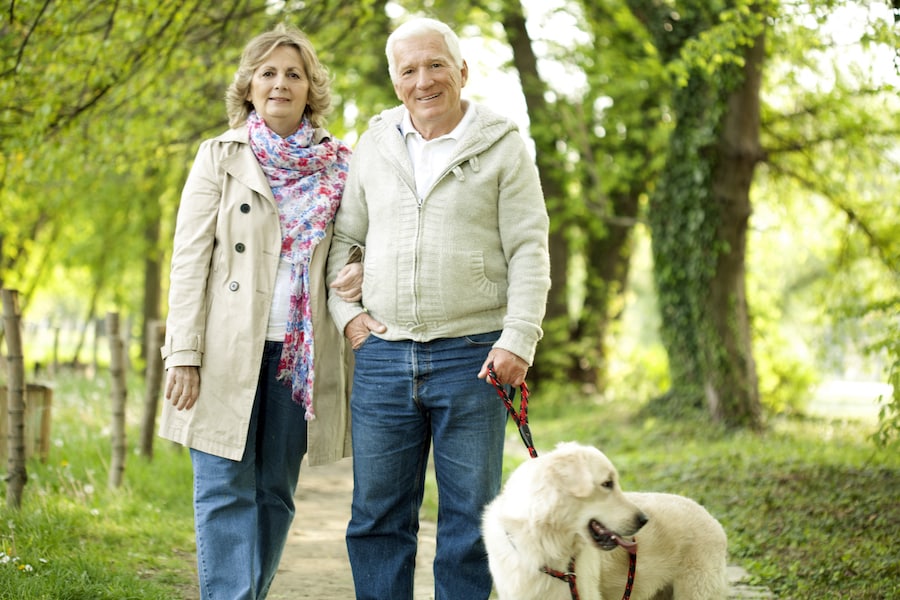 February is chock-full of hearts—from Valentine's Day cards to crafts to candy. But did you know that it's also American Heart Month?
Nearly a decade after suffering a heart attack, President Lyndon B. Johnson federally proclaimed February 1964 American Heart Month to raise awareness about heart disease and advocate for cardiovascular health.
Although some believe that heart disease is an inevitable companion of old age, it is in fact preventable through increased awareness and healthier lifestyle choices. This month, consider having a heart-to-heart talk with loved ones and older adults about disease prevention and heart-healthy behaviors.
Tips for keeping seniors young at heart:
Educate yourself
The main risk factors for developing cardiovascular diseases include high blood pressure or cholesterol, cigarette smoking, excessive alcohol or caffeine consumption, diabetes, obesity, unhealthy diet, stress, lack of medical visits, and a sedentary lifestyle.
Exercise regularly
Older adults should aim to get at least 30 minutes of light exercise five to six days a week, whether by walking the dog, gardening, dancing in the living room, or playing with grandchildren. Experts also recommend muscle-strengthening exercises twice a week. 
Modify your diet
Limit or cut out fat and red meat from your diet and add more fresh fruits and vegetables. Be sure to get three servings of whole grains daily, and reduce your sodium, saturated fat, cholesterol, sugar, and caffeine intake. 
Banish bad habits
If you regularly smoke tobacco or drink alcohol, consider quitting as soon as possible, as these activities are proven to cause cancers and chronic diseases.
Visit your doctor
Schedule regular checkups with your doctor to monitor your blood pressure and other vital signs. Work with them to set specific goals for improving your heart health.
Get a good night's rest
Experts recommend seniors should sleep between seven and nine hours each night. Sleep improves brain functionality, emotional well-being, metabolism, immune functionality, and is useful for damaged cell and tissue repair.
Lower your stress levels
High-stress levels contribute to cardiovascular disease, so find healthy outlets to reduce stress levels such as volunteerism, phone or Zoom calls with friends, yoga and meditation, exercise, and listening to or playing music. 
Take concrete steps to improve heart health by incorporating a healthy diet and daily exercise into your routine. If you or someone you know could benefit from any of these healthy habits, act now to decrease your risk, and share these tips from the heart. Good luck on your heart-health journey, and happy American Heart Month!
Residents at The Avenues Crofton Park enjoy access to nearby open space trails, golf courses and scenic walking paths, designed to support a healthy lifestyle and promote heart health. To learn more about The Avenues and our senior boutique living community, call 720-799-0915 or schedule your virtual tour.