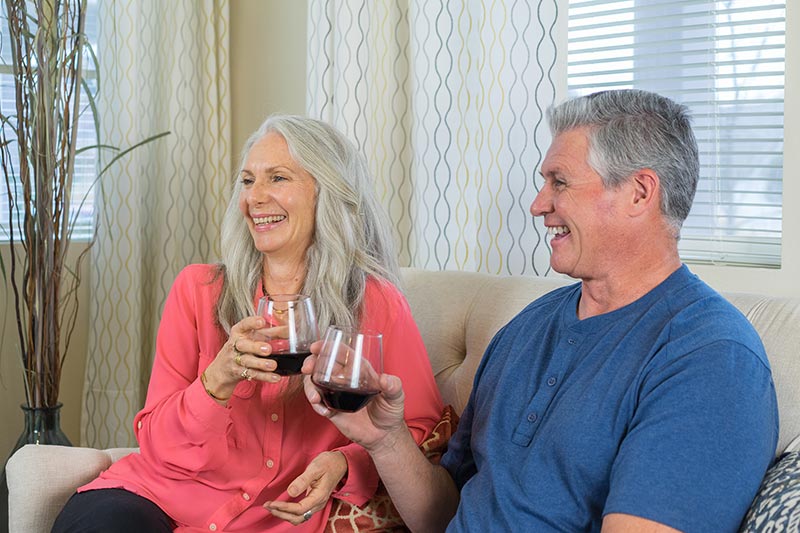 Seniors who are envisioning their life's next chapter consider many factors before making their ultimate decision on which independent living community to choose. But in many cases, the COVID-19 pandemic has made this everyday decision more complicated than ever before.
Thankfully, The Avenues Crofton Park's "senior boutique living" model is well-suited to the current times, striking a balance between what prospective residents want right now, and what they need. At The Avenues, we offer residents a worry-free lifestyle: cost-effective housing options; amenities and services to ensure a comfortable lifestyle; safety measures and infrastructure for protection against COVID-19; and a vibrant community full of opportunities to socialize.
One of the greatest benefits of our boutique model is our maintenance-free lifestyle, which allows more time for residents to pursue their personal passions. Many adults who are near retirement or retired no longer have the appetite for mowing the lawn, shoveling snow or dealing with repairs. That is why we offer maintenance services and an on-site property management team that includes a property manager and a facilities maintenance director.
At The Avenues, worry-free also means taking steps to protect against COVID-19 and to let residents know we are well-prepared to handle these challenges. Currently, our health and safety protocols include frequent sanitation, logging all visitors to the community for contract tracing, enforcement of social distancing measures and mask-wearing, hand sanitizer and masks available for all residents and guests, frequent COVID updates from management to residents and more.
But freedom from worry is the most important thing in life — life must also be enriching and fulfilling. We cater to every lifestyle here, and that is reflected in our campus, which includes a large open lobby to facilitate socialization, an outdoor living room, quiet conversation areas throughout the property, additional on-site storage and a community garden.
For our residents' safety and security needs, we also offer built-in amenities such as underground parking with indoor and outdoor lighting and an on-site concierge. The Avenues also has a range of living options available, with 14 different floor plans ranging from 780-square-foot one-bedroom apartments to 1,769 square foot three-bedroom, three-bathroom cottages, and apartments that feature modern full kitchens for cooking and entertaining.
The Avenues Crofton Park is perfect for older adults who are looking for a community to spend the next phase of their lives living a worry-free lifestyle. To learn more about what we have to offer, call The Avenues team at 720-730-9957, or schedule your personal tour.