Residents at The Avenues Crofton Park have access to a robust social calendar, and we're willing to share. RSVP to lifestyle@livetheavenues.com for any of these events and receive a special "complimentary pass."

Zumba Gold with Jean Harding
Saturdays, September 2, 16 and 30 at 11 a.m.
Zumba Gold is perfect for active older adults who are looking for a modified Zumba class that recreates the original moves at a lower intensity. The design of the class introduces easy-to-follow Zumba choreography that focuses on balance, range of motion and coordination. Come ready to sweat, and prepare to leave empowered and feeling strong. The class focuses on all elements of fitness: cardiovascular, muscular conditioning, flexibility and balance!

Vision Clinic
Thursday, September 7 at 10 a.m.
Join Marcella Nevermann with 20/20 EyeVenue for a vision clinic. The clinic will include complementary vision screenings and adjustments. 20/20 EyeVenue is a full-service, state-of-the-art optical and doctor of optometry practice in the North Metro Denver area.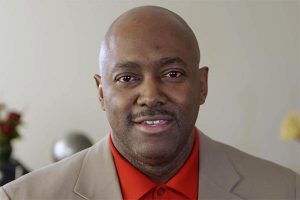 "Developing a Mindset to Propel Your Life" with JB Braden at The Avenues at Crofton Park (Sept. 12)
Tuesday, September 12 at 4 p.m.
JB Braden, a life coach and motivational speaker, has an incredible passion for life and a genuine compassion for people. He's been coaching, teaching and mentoring young people for more than 20 years. Braden has coached some of the most dynamic young athletes, and trained and worked with some of the most incredibly motivated speakers and entrepreneurs. An inspirational speaker for over 16 years, he has spoken to more than 1 million students around the country.

Active Minds presents "Spain: The Impact of Brexit"
Friday, September 15 at 2 p.m.
Active Minds and The Avenues at Crofton Park will present "Spain: The Impact of Brexit." From its height as the most dominant country in the world during the 16th century, Spain is now struggling with debt. Join us to explore the roots and legacy of the Spanish empire and how this important country fits into the regional and global puzzle today. The mission of Active Minds is to expand lives and minds by providing outstanding educational programs. They achieve this by combining excellent teaching with thoroughly researched, compelling topics that matter, and deliver programs customized to each audience.
Technology 101: The Cloud
Tuesday, September 19 at 3 p.m.
Michael Van Metre will cover several examples to explain what the cloud is and how it works. Van Metre oversees a prominent information technology company and has extensive experience mentoring the 55 plus age group on how to use new technologies.

Second annual Immunization Clinic
Thursday, September 21 at 10 a.m.
In partnership with Walgreens Pharmacy, the Avenues Crofton Park will host its Second Annual Immunization Clinic. Trained pharmacists will be available to provide flu and pneumonia vaccines.
"Senior Nutrition: Nutrition for an Aging Mind" and cooking demonstration with Carrie Weitzel, R.D
Friday, September 22 at 2 p.m.
The presentation will focus on nutrition to benefit the brain. Learn about various foods which have shown promise in research to reduce your risk of Alzheimer's disease and improve memory. The presentation will include a basic cooking demo using foods talked about in the presentation. Carrie Weitzel, R.D., is registered dietitian in the Denver area and the founder of Colorado Nutrition Counseling, LLC.


Blood pressure clinic with Bayada Nursing
Thursday, September 28 at 10 a.m.
The clinic will include complimentary blood pressure checks and education. Founded in 1975, BAYADA provides nursing, rehabilitative, therapeutic, hospice and assistive care services to children, adults and seniors in the comfort of their homes.  BAYADA is accredited by Community Health Accreditation Program for meeting the industry's highest nationally recognized standards of care.


Oktoberfest Social featuring the music of Greg Curtice
Thursday, September 28 at 4 p.m.
Greg Curtice will dazzle the audience with a lively German oompah musical performance.