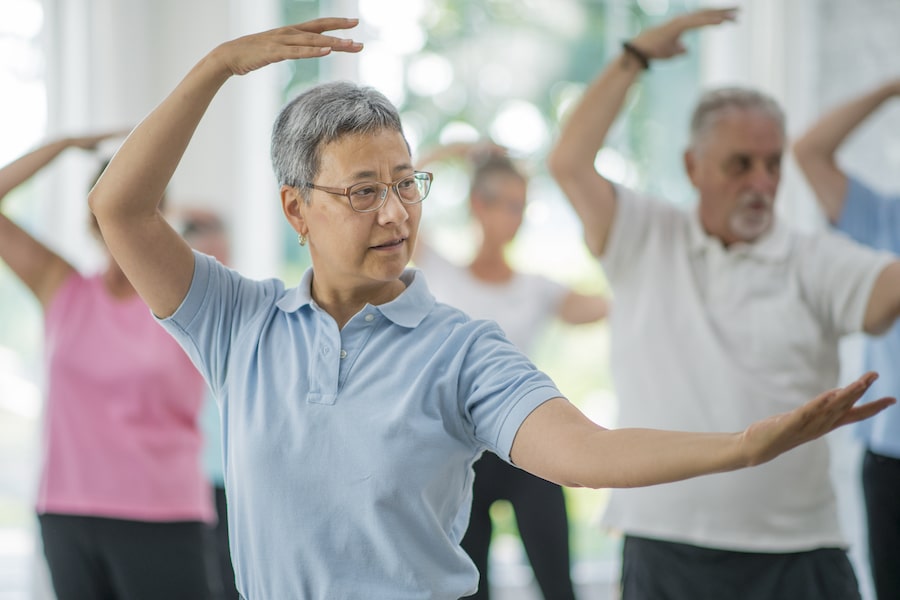 The Avenues Crofton Park offers a variety of fitness and wellness programs to support the health and well-being of residents as part of the community's unique Senior Boutique Living model. From exercise classes to social activities and a location that offers easy access to outdoor recreation, staying fit is easy and fun.
Exercise is important for older adults to maintain their health and wellness and independence. Our bodies naturally lose cardiovascular fitness, muscle mass, and dexterity with age, but exercise can turn back the clock and help keep you independent and able to enjoy life to the fullest.
LeeAnn Langdon, owner of Prime of Life Fitness, has been teaching fitness classes at The Avenues since the community opened. She is a personal trainer and certified as a Senior Fitness Specialist by the American Council on Exercise. Residents can join LeeAnn several times a week for a functional fitness class that incorporates sitting, standing, and light weights. She also teaches a class focused on improving balance. Her classes are accessible for all abilities and fitness levels with adaptations to accommodate any physical limitations.
"I started my company because I saw a lack of good fitness programs for older adults to help them age well and stay out of pain. The risk of falling is a serious concern for older adults so my fitness programs are designed to help increase flexibility and strength and improve balance. My classes focus on helping residents maintain their independence and give them the confidence to safely enjoy doing activities they love," LeeAnn said.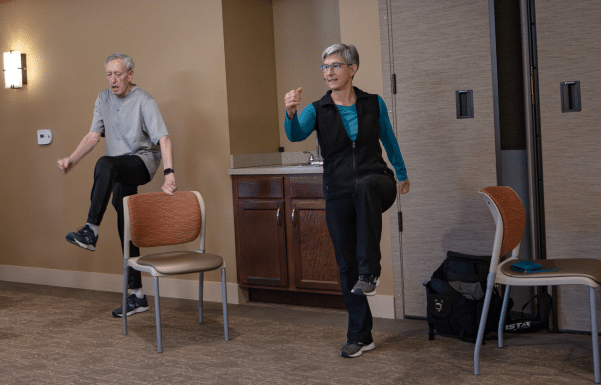 In addition to LeeAnn's fitness classes residents can also choose from lively Zumba sessions and Tai Chi on the patio during the summer. The Avenues fitness center features modern workout equipment specifically designed for older adults too.
To encourage residents to stay active there are community gardens to tend, patio games like cornhole or ping pong, and seated volleyball. The community is next door to Metzger Farm Open Space with lots of groomed walking and hiking trails and a short drive away from several golf courses. Also nearby is the modern and innovative Paul Derda Recreation Center with a Silver Sneakers® program, discounted summer passes for seniors, and an Aquatics Center offering water aerobics classes, river walking, lap swimming, and an adults-only hot tub.
The health and wellness offerings at The Avenues are not limited to just fitness classes either. The Avenues team creates opportunities for residents to socialize, make friends and have fun in a safe environment with cookouts on the back patio and cooking demonstrations in the community's open kitchen. There is also a chess set in the lobby, a billiards room, a Craft and Chat group, and a weekly Mimosas and Mingle get-together.
Considering an active retirement lifestyle to focus on your fitness goals? We invite you to stop by The Avenues Crofton Park for a tour of our 55+ retirement community and start planning your healthy retirement lifestyle. Call 720-799-0915 and schedule a tour today.