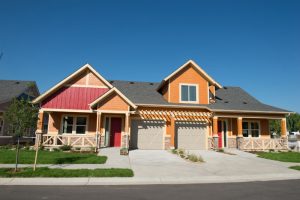 For many seniors—despite years living in a home and even having paid off the mortgage—there typically comes a time to downsize. As seniors retire, see their children leave home or find themselves with more free time, their attention turns toward cherished activities and living arrangements that better suit their changing needs and desires. Gardening. Reading. Trips to the museum or art center. You name it, there have been years of putting off what your really want to do with your time.
When seniors are ready to relieve themselves of home ownership responsibilities and get on with their next chapter, they often turn to independent living or other 55+ living options. While many such communities offer the social network, location and amenities seniors want, many communities offer just one- or two-bedroom apartment options.
Some seniors seek cottages connected to a senior living community. There are options within 55+ living cottage options. One-story ranches are typically two-bedroom, while larger cottages can offer three bedrooms, additional square footage, bathrooms, and options that might fit well for seniors with frequent guests and space-consuming hobbies.
When researching what seniors sought for living arrangements, The Avenues at Crofton Park design team sought flexibility for residents—in both its apartment options and in its 20 cottages. Among the cottages, The Avenues offers both ranch-style one-story residences as well as larger, three-bedroom options. Importantly, all of The Avenues cottages have spacious master bedrooms conveniently located on the first floor. Additionally, the three-bedroom cottages offer attached garages, spacious back patios, large covered front porches, bigger kitchens and walk-in closets with ample storage.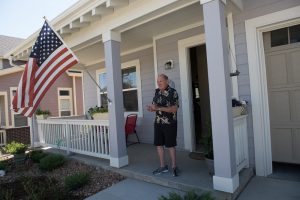 "While the ranch style cottages are excellent for many of our residents, the three-bedroom cottages are a tremendous value," said Len McBroom, founder of the Avenues Crofton Park. "In fact, for just a few hundred dollars more in rent, residents gain almost 500 square feet of space that can be used for storage, guests, entertainment centers, the 'man cave,' you name it."
As seniors consider cottage living, they should ask themselves the following questions before selecting what works best for them:
Have a spouse with a hobby? Let the additional bedroom be their space.
Require a caregiver? You can have live-in care.
Have family in town? Your grandchildren can stay the night.
Like to relax in style? Create a theater or reading nook upstairs.
Not ready to retire? Make a home office.
Animal lover? Give your pets the space they deserve.
Do you pride yourself on keeping fit? Some seniors consider stairs as their own personal stairmaster!
Apartments are great options for many, but cottage homes are perfect for active seniors who aren't ready to part with all that their previous homes offered. All housing options at The Avenues at Crofton Park are low maintenance and affordable, so stop by today to talk with someone about the best option for you.
For more information about our community or to schedule a tour, please fill out our online form or call 720-799-0915.