Residents at The Avenues Crofton Park have access to a robust social calendar, and we're willing to share. RSVP to lifestyle@livetheavenues.com for any of these events and receive a special "complimentary pass."
Tai Chi Classes
Thursdays in December at 9:30 a.m.
Tai chi is an ancient form of Chinese martial arts that combines slow, controlled and low-impact movements. Join us on Thursdays in December to improve your strength, flexibility, energy and balance, and decrease your overall stress.
Balance Matters Fall Prevention Program
Friday, Dec. 8 at 3 p.m.
Receive a complimentary fall risk assessment and education materials regarding home and personal safety from Vital Wellness Home Health Care. Following your assessment, you'll be given a comprehensive checklist with fall prevention tips, exercises, therapies and additional recommendations for skilled services as needed.
'Creating and Living Your Best Third Act'
Tuesday, Dec. 12 at 3 p.m.
Join Dr. Rachael Van Pelt for her first lecture in a six-part series. In this lecture, Dr. Van Pelt will teach you how to make your next 20 years the best ones yet and will help you create a comprehensive wellness plan designed to prevent disease, keep you energized and expand your horizons. Dr. Van Pelt is an integrative physiologist who's spent more than 20 years studying healthy aging at the University of Colorado.  Lectures in this series will be held on the second Tuesday of each month at 3 p.m., so be sure to join us again in January.
Holiday Craft Fair
Friday, Dec. 22 from 10 a.m. to 2 p.m.
Browse a wide selection of unique, unusual and handmade gifts perfect for everyone on your holiday shopping list at our Second Annual Holiday Craft Fair!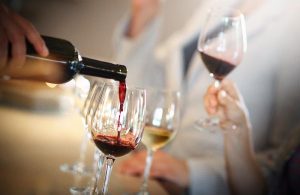 'The Wonder of Bubbles' Wine Workshop
Wednesday, Dec. 27 at 3 p.m.
Join us as we welcome The Wine Education Institute for its bi-monthly wine education workshop! This month, learn about the best sparkling wine production regions of the world while toasting and comparing different types of sparkling wines and champagnes. Cheers! 
Casino Night Fundraiser
Thursday, Dec. 28 from 4 to 6 p.m.
Professional dealers will host games of blackjack, poker and roulette on full-sized tables, and you'll receive a $200 voucher for chips. Additional vouchers can be purchased for a donation to Brent's Place, the only Children's Hospital Colorado approved Safe-Clean housing facility for immune-compromised patients and their families. The night's top three winners will receive prizes. Light appetizers and drinks will be served. The suggested donation for attendance is $20.