During this time of social distancing, it's critically important for seniors' mental and physical health to maintain social connections with others. While face-to-face contact may not be possible right now, there are many ways that seniors who are living alone can stay connected with family and friends.
Here, we have compiled a list of ways homebound seniors can keep themselves healthy, creative, connected and stimulated, all while remaining serious about safety: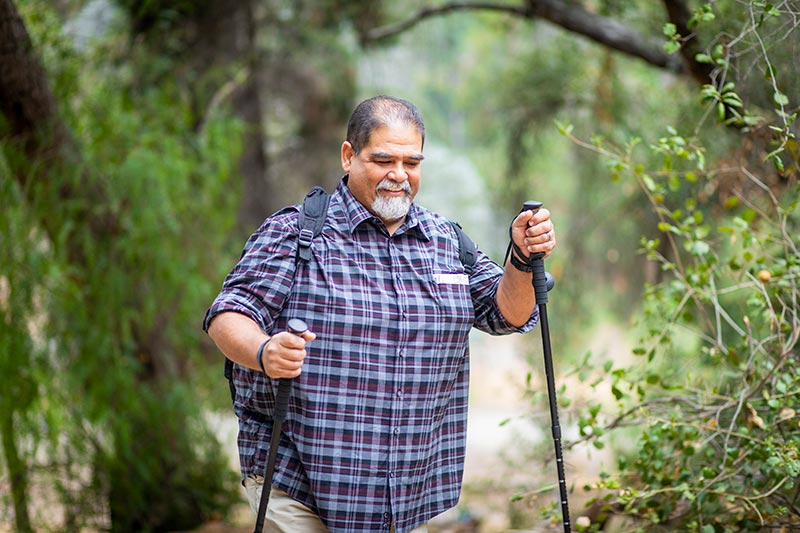 Staying healthy and active
It's important during this time for seniors to stay in shape both physically and mentally, whether that means trying a virtual fitness class on YouTube, taking a walk in the park or hitting a quiet trail at the local nature preserve. Guided meditations online, like The Honest Guys channel, is another great source of inspiration for seniors who are looking for wellness resources.
Getting quarantine-creative
One way that seniors living at home can stay stimulated and connected is by sharing their favorite recipes with family and friends, cooking them and then scheduling a phone, Zoom or FaceTime call to compare the results. Seniors might also start an online writing group via email where they can share new work with their friends weekly.
Taking a virtual vacation
There are many virtual experiences available just with a tablet, from museums to zoos to theme parks to national parks. Seniors can visit Smithsonian Magazine's virtual travel home page to tour world destinations, or look up Google's virtual tours of five U.S. National Parks.
Enjoying literature and media
The internet has such a gigantic volume of media, music, films and literature, much of it for free. One of the best resources out there is the Project Gutenberg website, which allows anyone to access thousands of classic books in the public domain, no library card needed.
Having an online gaming competition
To connect with family, friends and peers, seniors can try their hand at multiplayer games like Battleship and Bridge on interactive game websites or download a mobile gaming app like Words with Friends. A little bit of friendly competition can be very intellectually stimulating.
Connecting with friends and family
Finding ways to socialize is the most important thing seniors living at home can do to stay busy right now. They can use their mobile device, tablet or laptop and video conferencing tools like Skype, FaceTime or Zoom to converse with their family and friends, even eating a meal or watching a TV show together.
Staff at The Avenues Crofton Park are working hard to keep residents engaged during the pandemic, through virtual fitness classes, remote games and activities, at-home art projects and even socially distanced singalongs. To learn more about engagement opportunities we're offering at The Avenues, call us at 720-799-0915 or schedule your virtual tour.