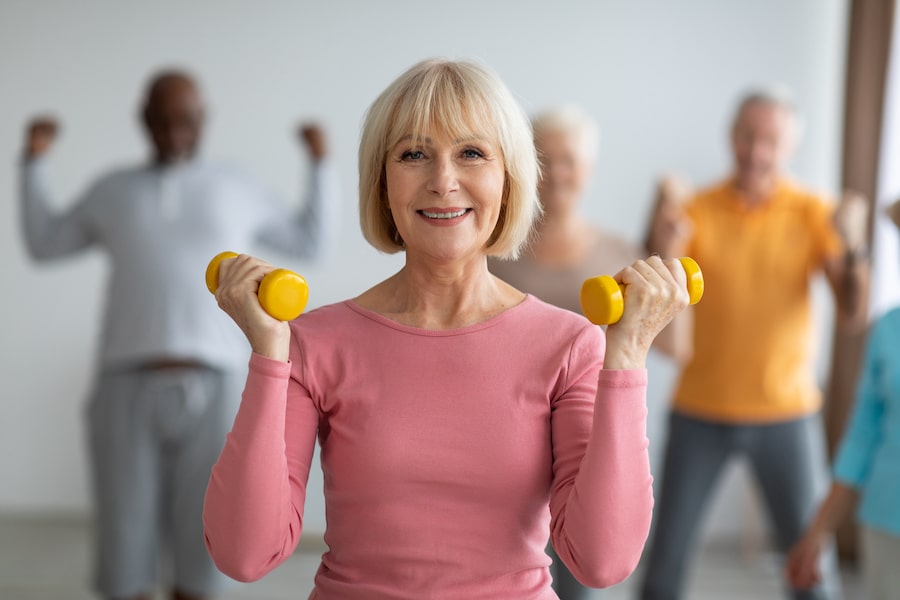 Winter often ushers in colder temperatures and shorter days, making it tempting to stay indoors and adopt a more sedentary lifestyle. However, for seniors, staying active during these months is crucial for physical, mental, and emotional well-being.
Activities for Every Season
Maintaining an active routine throughout the winter months is so important. Physical activity helps combat the stiffness and joint discomfort that often accompany colder weather, while also boosting mood and energy levels. Regular exercise also plays a pivotal role in supporting heart health and immune function, crucial aspects during the winter when health vulnerabilities might increase.
Tai Chi for Balance and Concentration
Tai Chi stands out as a highly beneficial exercise for seniors, especially during winter. This ancient martial art, transformed into a serene exercise, focuses on flowing movements. It's slow, controlled motions sync with deep breathing, fostering concentration and mindfulness. These aspects are also helpful during winter, aiding in stability on slippery surfaces. 
At The Avenues Crofton Park, our Tai Chi senior fitness have become a cornerstone class of our community's wellness programs. Seniors eagerly participate in these classes due to their tailored approach and expert guidance from experienced instructors. Improved balance and concentration, as well as the enjoyment of a serene environment are just a few of the thing's participants rave about. 
Zumba for Fun and Energy to Winter Fitness
For seniors seeking livelier exercises during winter, Zumba presents another great option. This dance-inspired workout will elevate heart rates while infusing joy into exercise. Led by our enthusiastic instructors, Zumba classes create an atmosphere filled with rhythm and upbeat music. It's a great way to combat the winter blues while keeping fitness routines engaging.
The Power of Routine and Peer Motivation
Establishing a regular exercise routine during winter can be a game-changer for seniors. Incorporating activities like Tai Chi or attending Zumba classes regularly can help create consistency. Moreover, involving peers in these activities significantly enhances motivation. 
Winter shouldn't hinder seniors from maintaining a healthy lifestyle. Embracing exercises like Tai Chi and Zumba not only bring physical benefits but also help with mental clarity, balance, and joy.
At The Avenues, we encourage residents to embrace opportunities to explore new activities, make new friends, and nurture their well-being. Our dedicated staff is committed to creating an environment where every resident feels supported on their wellness journey.
Are you ready to embrace an active lifestyle this winter? Call 720-799-0915 today to schedule a tour and learn more about all the winter activities awaiting you at The Avenues Crofton Park.