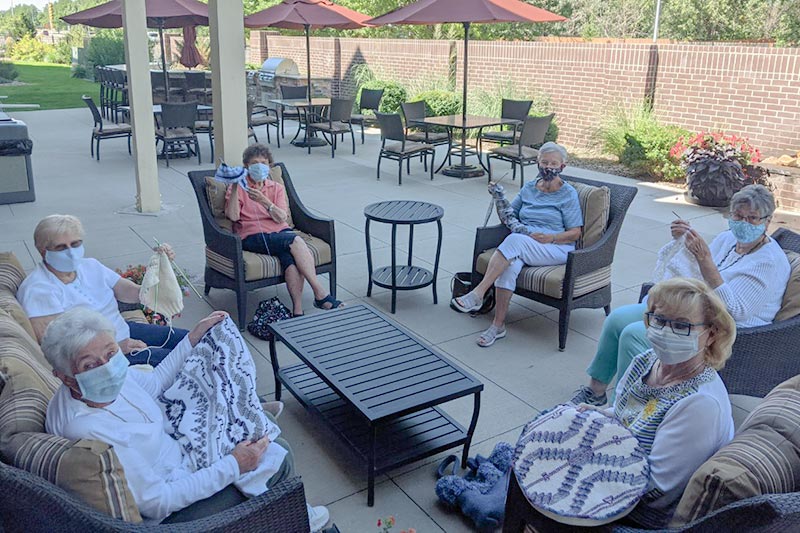 The knitting club was one of The Avenues Crofton Park's many resident activities that was forced to go on a nearly two-month hiatus during the first months of the COVID-19 pandemic. Now, it's back and good to be meeting again, club member Sydney said, even if it's in a socially distanced format.
Around six to eight women attend the weekly group, which has been in operation for around three years. Members include both pros and beginners, said Sydney, including one woman who used to own a knitting shop and another whose specialty is a form of needlecraft called Swedish weaving.
"If a person has a project of their own, they can come in and get help on it, or they can come if they just want something to keep themselves busy. It's a time to just get together and visit and have a good laugh," Sydney said. "I think activities like this are an important part of life here."
Now that lockdown restrictions have eased and the club has begun meeting again, Sydney said meeting up with her knitting friends again has been especially helpful in maintaining a sense of community.
"When we planned our first meeting, we were initially going to meet indoors at tables separated six feet apart, but now with the nicer weather we can sit out on the patio to meet," she said.
While most people in the group like to do projects for family, like snow hats for their grandkids, about a year and a half ago the group also began knitting hats for cancer patients at a local cancer center. Now the group will turn in eight or nine new hats every time they make a drop-off, Sydney said.
Patients who are losing their hair from chemo treatment can pick out whichever brightly colored hat they want, and many have written thank-you notes to the group, said Sydney. In the days of COVID, club members specially wash the hats and put them into plastic bags before taking them to the Kaiser Permanente Rock Creek Medical Offices in Lafayette. Sydney said the club's connection to the center comes from an Avenues resident whose husband is receiving treatment there, so she delivers them when she visits.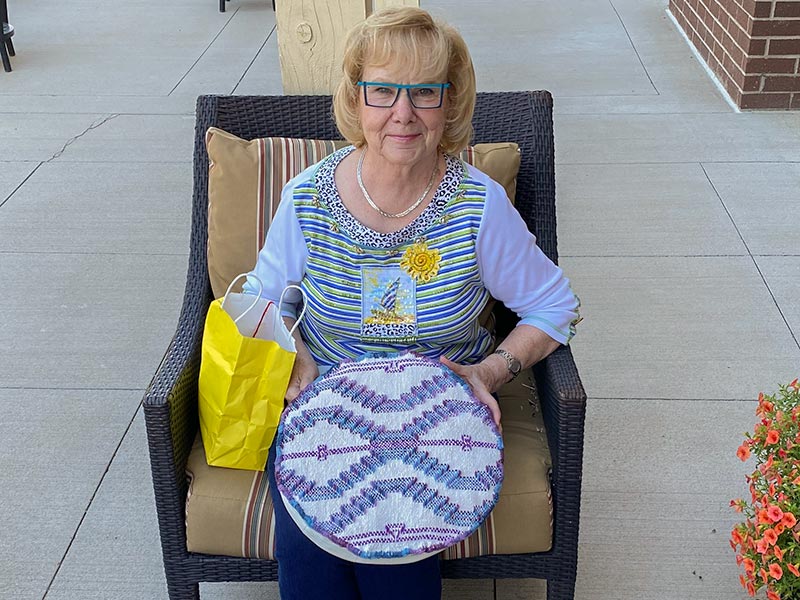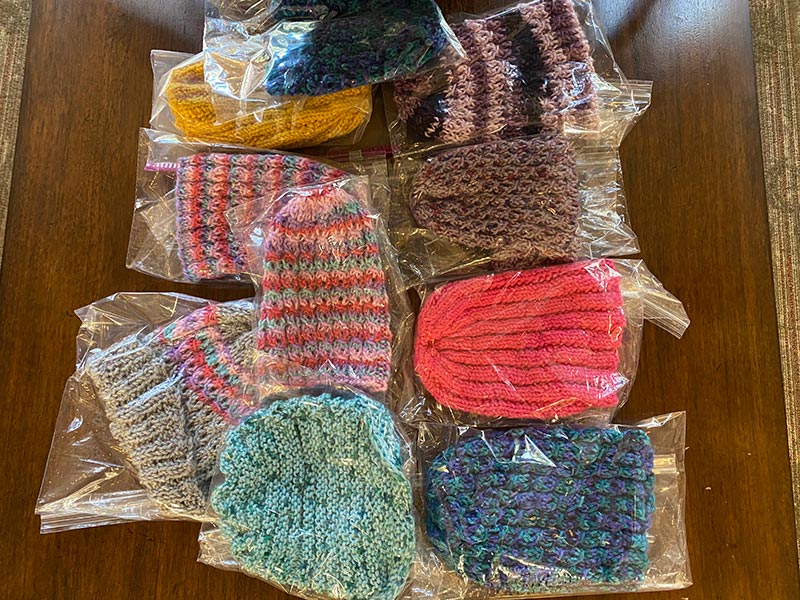 According to Sydney, the knitting club began three years ago when The Avenues brought someone in to lead the group. But Sydney and her friend Mary Ann asked The Avenues staff if they could take over, and staff encouraged them to start their own group.
"I really like this group because you get to see people in-person. They keep telling you that as you get older you should socialize," said Sydney. "It's a fun, informal group, but we also do a bit of service as well."
If you would like to know more about lifestyle and wellness activities available to residents at The Avenues Crofton Park, call at 720-799-0915 or schedule your personal tour.