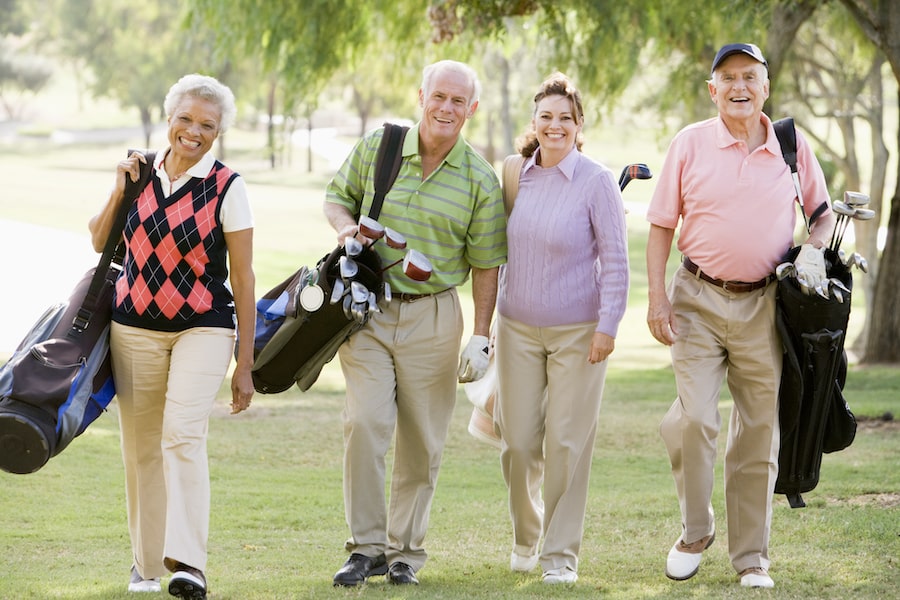 The best anti-aging formula not found in a bottle is staying physically and mentally active. While aging is inevitable, decades of research tell us there is a lot you can do to slow it down and live life to the fullest at any age. Seniors who adopt an active lifestyle that includes physical and mental stimulation enjoy a better quality of life.
Staying Physically Fit
Fitness is not necessarily achieved only in a gym. Engaging in physically challenging activities you enjoy doing for fun, not just for exercise, is more likely to keep you moving throughout your life resulting in a reduced risk of developing heart disease, diabetes, insomnia, and even age-related dementia. Hobbies like gardening, playing ping pong, golf, and nature walks are great ways to keep physically fit.
Staying Mentally Fit
Regular exercise boosts your brain health and when combined with mentally stimulating activities you get an extra layer of protection from cognitive decline. Reading and crossword puzzles are great for keeping the brain active, but so is playing board games, poker, or taking up a new hobby.
Community Support
At The Avenues Crofton Park, residents have lots of opportunities to engage in mentally and physically stimulating activities. We organize fun events like Family Feud and Jeopardy game nights and offer Zumba classes. In the summer we have bean bag baseball games and lively cornhole tournaments on the patio. We also have a ping pong table that sees a lot of action!
Our prime location near two golf courses and nearby Metzger Farms with hiking and walking trails encourages residents to be active outdoors and enjoy hobbies like bird watching or wildlife viewing.
The best way we support our residents' health and wellness is to let them choose the activities they want to engage in and help make them accessible to everyone. When possible, we provide beverages and snacks or full catering to encourage all residents to join in on the fun and fitness by making it a community-wide event.
When a group recently expressed interest in forming a billiards club, we added it to the activities calendar. When there was so much interest in playing that one day wasn't enough, we added another date to the calendar!
Many of our residents enjoy gardening so we offer small plots that can be used for growing flowers or a vegetable garden. We provide supplies like fertilizer, knee pads, shovels, and hoses and till the soil to prepare it for planting every spring.
Staying mentally and physically active for better health is easy at The Avenues. Our residents can pursue their interests and hobbies and share them with the community with our staff's full support because we know how important it is to their health and wellbeing.
To learn more about our senior boutique living community, please visit the website or call 720-799-0915 to schedule a tour. You can also join our waitlist to be notified when an apartment or cottage becomes available.