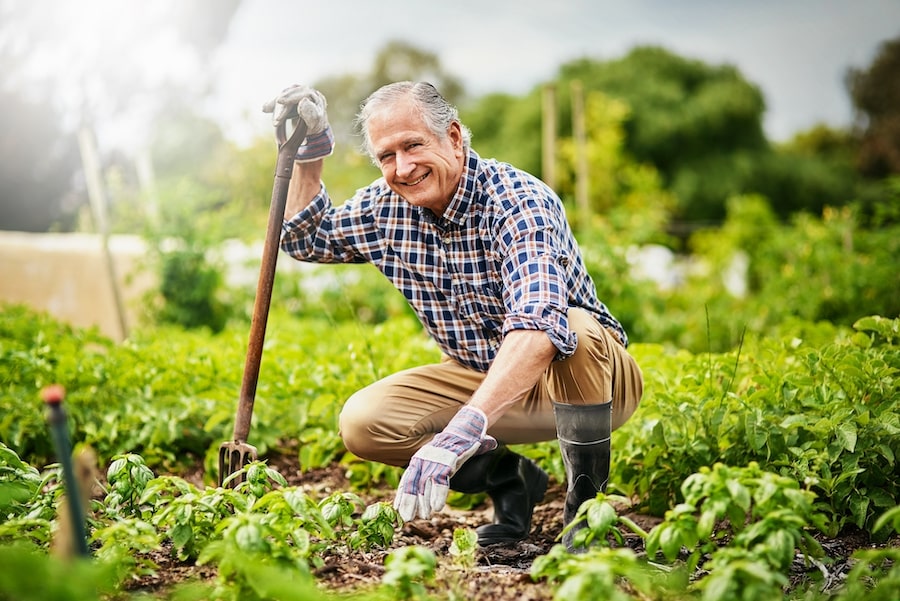 It's spring again and the perfect time to start gardening for good – good times, good health, and good food. The health benefits of gardening are numerous, especially for older adults, and at The Avenues Crofton Park, you don't need a so-called green thumb to participate. . Gardening is for anyone who enjoys working with their hands, creating something, and derives satisfaction from seeing the fruits of their labor in full bloom.
Gardening for Good Physical Health
Gardening is an easy and fun way to help seniors stay physically active. Digging, raking, walking around weeding, and watering plants boosts the range of motion in joints and strengthens the arms, shoulders, back, and legs. You hardly know you're exercising, though. Not only are you "working out," but you are also working towards something, beautiful blooming flowers, tasty herbs, or plump juicy tomatoes.
Gardening for Good Mental Health
Gardening is as good for the mind, as it is for the body. A large-scale study concluded, "exposure to nature through gardens and gardening activities can enhance psychological well-being through emotion regulation and relief from stress."
In addition to reducing stress and evoking a sense of calm and peace, gardening has been scientifically shown to reduce the risk of dementia. Engaging the brain to learn something new, to focus on a project, and see it through from the start (planting seeds) to the finish (eating the produce you grew) keeps neural networks healthy and growing.
Gardening offers so many benefits when it comes to your emotional well-being and happiness. Growing a flower garden encourages you to explore your creative side to decide what kind and color of flowers to grow. Cultivating fresh herbs, vegetables, and fruits gives one the satisfaction of growing their own food and encourages healthier eating. Taking care of plants gives one a sense of responsibility. Gardening keeps us connected to the great outdoors and other living things.
The Avenues Crofton Park Community Gardens
One of the most beautiful features of our senior boutique living campus is the community gardens, which are situated between the cottages and the main building. It's a place where residents walk, gather and if so inclined, get their hands dirty. Residents at The Avenues Crofton Park will soon be gathering to plant the community gardens that produce herbs, vegetables, and flowers. The community provides storage for gardening essentials like trowels, rakes, shovels, buckets, and hoses. The residents provide the creativity, ideas, and labor to grow beautiful thriving gardens that everyone gets to enjoy from planting to harvesting the crops. Gardening is a fun social activity that brings residents together to decide what to grow and offers opportunities for everyone to participate as much or as little as they like to maintain the gardens by weeding and watering daily throughout the summer. Everyone is invited to get involved in the community gardens and our team enthusiastically provides support, guidance, and activities to teach new skills and promote teamwork and camaraderie.
Call 720-799-0915 today to learn how you can plant seeds at The Avenues Crofton Park and watch your retirement lifestyle flourish.