Residents at The Avenues Crofton Park have access to a robust social calendar, and we're willing to share! RSVP at 720.328.9548  to receive a special "complimentary pass."
Safety with Over-the-Counter Medicine with Dr. Amy Panza
Monday, April 3 at 3 p.m.
In today's hectic retail pharmacy environment, most pharmacists cannot spend adequate time with patients to provide the care and support needed to fully understand medication. Amy Panza, Pharm.D.'s presentation will deliver a comprehensive medication review, help patients reach target goals and provide general education on over-the-counter medication. Dr. Panza received her Doctor of Pharmacy degree from the University of Nebraska Medical Center College of Pharmacy and is currently the CEO and Consulting Pharmacist at MedFormation, LLC.
Dr. Mark Coffey to Present Lecture on Iceland history and culture
Tuesday, April 4 at 4 p.m.
Iceland's geography contains not just various volcanoes, but some of the largest and most beautiful waterfalls on earth. It is a highly unusual place where the tectonic plates of North America and Europe meet on land. Mark Coffey, Ph.D. is a Research Professor in the Physics Department at the Colorado Schools of Mines.
Realtor Anne Shaw to Lead Downsizing Seminar
Thursday, April 7 at 2 p.m.
We are excited to welcome local realtor Anne Shaw to discuss best practices when downsizing. Shaw believes simplifying your life should leave you overjoyed, not overwhelmed. A local realtor who specializes in serving the senior community in Broomfield and the Denver North Metro Area, Shaw will discuss the five easy steps that will simplify the downsizing process and make it less overwhelming.
Zumba Gold with Jean Harding
Saturday, April 8 and 22 at 11 a.m.
Join Jean Harding, Certified Zumba Gold instructor for a series of Zumba Gold Classes. Zumba Gold is perfect for active older adults who are looking for a modified Zumba class that recreates the original moves at a lower-intensity.  Come ready to sweat, and prepare to leave empowered and feeling strong. Class focuses on all elements of fitness: cardiovascular, muscular conditioning, flexibility and balance!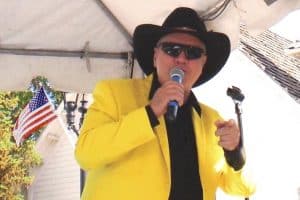 Easter Social Featuring the Music of Dr. Jerry Galloway
Thursday, April 13 at 4 p.m.
For almost 50 years, Galloway has been a professional musician, drummer, and vocalist and performs popular hits from the greatest entertainers of our time.
Michael Van Metre to Host Technology 101
Tuesday, April 18 at 3 p.m.
Technology 101 is an educational monthly lecture series at The Avenues Crofton Park that covers the latest trends in technology. This month's workshop will be a demonstration on Skype, a popular application that provides video chat and voice call services.
The Wine Education Institute to Host "Wine Tasting 101" 
Wednesday, April 26 at 3 p.m.
"Wine Tasting 101" will cover basic wine types as well as the characteristics of the grapes used to create it. The Wine Education Institute, located in Westminster is a professional wine and spirits education center, which provides courses and sommelier certifications for Wine & Spirit Education Trust and Society of Wine Educators. Wine and light refreshments will be served.