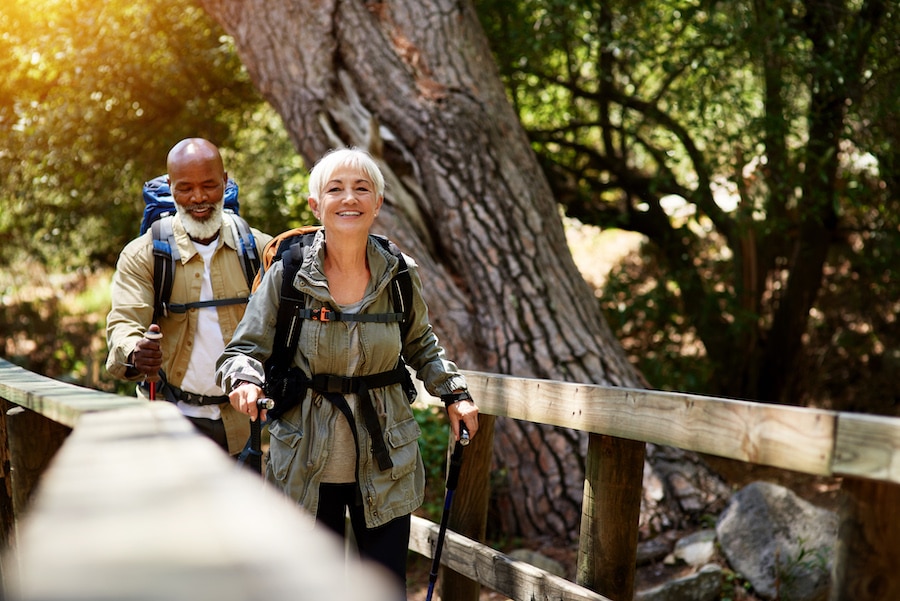 It's no secret that Colorado is full of outdoor enthusiasts, weekend warriors and back country folks, but it is quickly filling up with active adults, too. Colorado as a whole, along with several cities and counties in the state, has recently been ranked a top place to retire.
Health, well being and weather play a large role in those rankings. Despite the images of snow and skiing that come to mind when thinking of Colorado, the state boasts 300 plus days of sunshine a year. Such a favorable climate is ideal for active adults as they're able to get outside and stay active without risking their safety. All that sunshine begging residents to get outside means that Coloradans are healthier than most. In fact, Douglas and Broomfield counties, part of the Denver metro area, have stood out as Colorado's healthiest counties for two years running. Broomfield County has the highest level of clinical care in the state, housing several hospitals and medical centers.
Colorado is proactive in making the state's great weather and healthy residents a reason for seniors to retire here. The state has made some of its most popular areas increasingly livable for seniors, families and young adults alike. Boulder County, Denver, Colorado Springs, Larimer County and Pitkin County have all joined AARP's Network of Age-Friendly Communities. In joining the network, these communities commit to making their areas appropriate for people of all ages, especially seniors, by increasing walkability, housing and transportation options as well as adding a wealth of community activities. By implementing these factors, the communities become a desirable location for senior living communities.
We knew much of this when we opened The Avenues at Crofton Park, but it is nice to see various writers and organizations validate our thinking in opening a community for active adults just minutes from Denver, Boulder and everything else the state has to offer. In fact, our residents enjoy access to open space and trails, and convenient access to both I-70 corridor and Estes Park and Rocky Mountain National Park to the north. Our community houses a fitness center, yoga area, community gardens and outdoor patio. We host events all year long to engage our social residents and have four major healthcare facilities in close proximity to our community. If you're looking for a great state to retire to, consider Colorado. Once you're in Colorado, consider The Avenues at Crofton Park.
For more information about our community or to schedule a tour, please fill out our online form or call 720-799-0915.