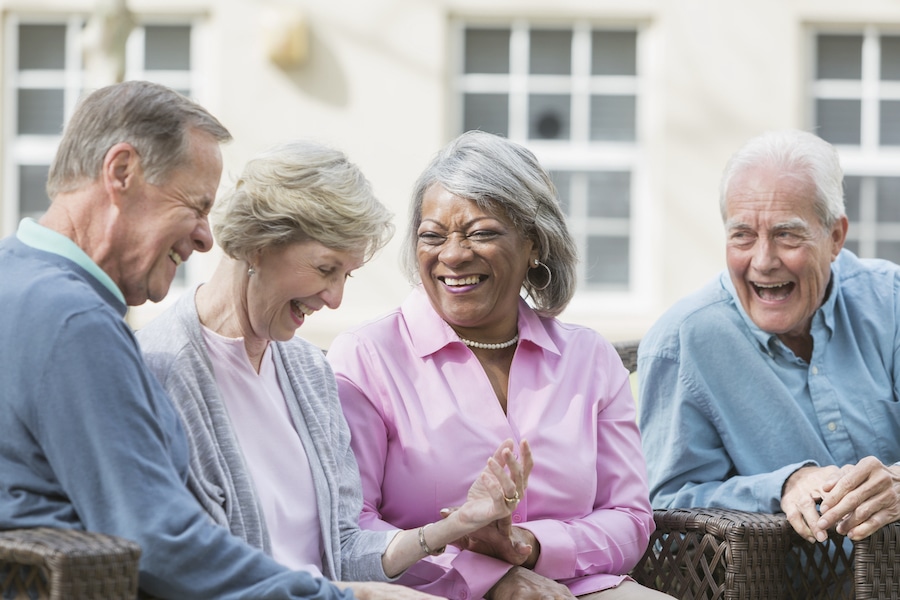 Last month, the Global Council on Brain Health (GCBH) and AARP released results of a joint study focused on the connection between brain health and social engagement in aging populations. Their research showed older adults who regularly engage in social activities reduce their risk for cognitive decline and dementia, highlighting the importance of social connections to brain health, as well as overall well-being.
Technology plays growing role in engagement and brain health. In addition to traditional, in-person methods of interaction, digital engagement is another opportunity for older adults to connect. Social media platforms (Facebook, Skype, FaceTime, instant messaging, Twitter, etc.) present an opportunity to maintain current relationships, as well as to expand social networks and meet new friends. The study emphasizes that learning computer and internet skills "enhances a sense of independence and creates a process of empowerment" in older adults. In a separate study, after learning to use Facebook, older adult participants performed 25% better on memory tasks.
At The Avenues Crofton Park, we are well aware of the connections between social activity and positive health benefits, which is one of the many reasons we encourage our residents to take advantage of the numerous social opportunities at our community. Why not try something new this month and meet new friends? If you're interested in learning more about social media and ways to stay connected through technology, join us for our monthly educational series, "Technology 101." We also offer our "Mimosas and Mingling" program every Wednesday at 10 a.m., an opportunity to get to know your neighbors over mimosas or coffee! If you're interested in staying active with friends, our Live 2 B Healthy® biweekly fitness classes (Tuesdays and Thursdays at 11 a.m.) are for you.
If you have questions about our social calendar, please contact Kristin Wood, Activities Coordinator, at 720-799-0915.