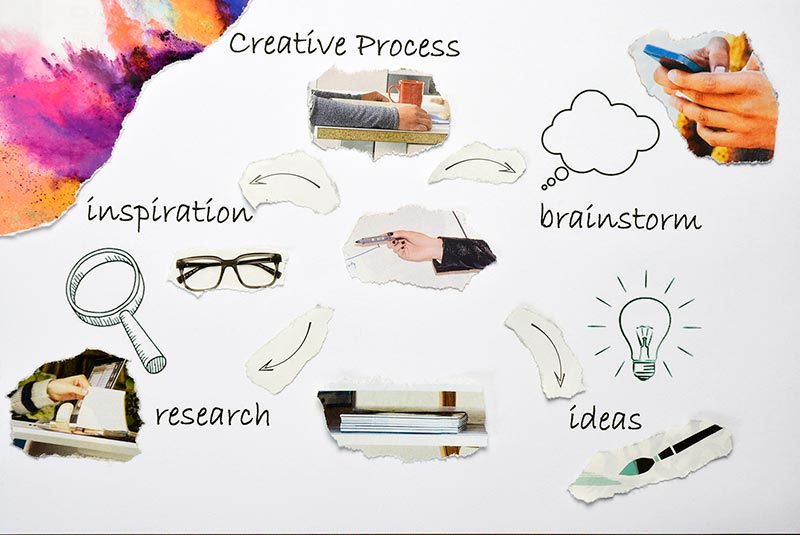 With the new year fast approaching, take a moment to reflect: what have you achieved this year and what would you still like to accomplish? A great way to support and keep New Year's resolutions top of mind is to create a simple device known as a "vision board." A vision board is a physical or digital manifestation of one's goals, not to mention a fun arts and crafts project!
Here are a few tips to get started on your vision board:
Meditate on what matters to you and write down your goals.
Your first step is to reflect on what is most important to you. Think of one or two aspects in your life that you would like to change and write down the thoughts and feelings that arise, separating your overall goal into yearly benchmarks. Begin to translate those thoughts into photos, images, words, and phrases to go on your vision board.
Consider your aesthetic and look for visual representations.
Find some posterboard and cut out pictures and words from magazines or print things you find online. For example, if you want to improve your fitness, use photos of weights or healthy foods and include words like "sweat" and "determination." If you're tech-savvy, try using a digital platform like Pinterest or Instagram to build your vision board. Keep in mind, there's a clear connection between creating something with your hands and translating it into reality.
Place your vision board in your sightline.
Decide where to place your board and put it somewhere you look every day. If it's in your regular line of sight, you are more likely to keep your goals in mind throughout the day. You can even take a picture of your vision board and make it your computer's backdrop or the home screen on your mobile phone.
Updating and revising your board is what it's all about!
There is no such thing as a finalized vision board! Just like you, your board should always be changing and growing as you accomplish your goals. You can rip things off, add new images and words, or if you have really shifted direction, start over with new goals and a new board! Above all, be open to different interpretations of achievement and pat yourself on the back whenever you make progress.
At The Avenues Crofton Park, an award-winning independent living community in Broomfield for adults age 55+, we have everything you need to become the best version of yourself. To learn more about our unique senior boutique living model, call us at 720-799-0915 or schedule a tour online.