Residents at The Avenues Crofton Park have access to a robust social calendar, and we're willing to share. RSVP to lifestyle@livetheavenues.com for any of these events and receive a special "complimentary pass."
The Power of Balance fitness class
Tuesdays, Oct. 3, 10, 17, 24 at 3 p.m.
This balance class is designed to improve strength and balance, and to reduce the risk of falls. Attendees will learn a combination of strengthening exercises and balance techniques to improve stability and confidence. All fitness levels welcome.
Model Stationary Steam Engine Demonstration by Bob Wiegand
Friday, Oct. 13 at 2 p.m.
Stationary steam engines are fixed steam engines used for pumping or driving mills and factories, and for power generation. Refreshments will be provided.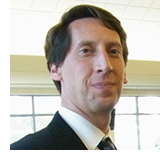 Technology 101: The Cloud with Michael Van Metre
Tuesday, Oct. 17 at 3 p.m.
The presentation will cover several examples to explain what cloud computing is and how it works. Van Metre oversees a prominent information technology company and has extensive experience mentoring the 55 plus age group on how to use new technologies
"Wine Production" workshop with The Wine Education Institute
Wednesday, Oct. 25 at 3 p.m.
"Wine Production" will cover techniques for wine production and preservation. Unlike lectures, these workshops get participants actively involved in the learning process through activities, tastings, and group interaction. The Wine Education Institute, located in Westminster, Colo., is a professional wine and spirits education center, which provides courses and sommelier certifications for the Wine & Spirit Education Trust and Society of Wine Educators. Wine and light refreshments will be served.
Harris & Harris to perform at the Day of the Dead Potluck Social 
Thursday, Oct. 26 at 4 p.m.
Celebrate life with your favorite family recipe, superb music, and massive amounts of good 'ol fashioned fun…because life shouldn't be anything less! Entertainment will be provided by Harris & Harris.
Senior Nutrition: Preventing Type 2 Diabetes in Older Adults lecture with Carrie Weitzel
Friday, Oct. 27 at 1 p.m.
Weitzel will discuss actions you can take to reduce the risk of diabetes even after age 50. If you have been diagnosed with pre-diabetes or have a strong family history of diabetes, you will not want to miss this presentation. Weitzel is a registered dietitian and founder of Colorado Nutrition Counseling, LLC, where she specialties in diabetes and mental health nutrition. Refreshments will be served.
5280 Line Dancers performance and workshop
Saturday, Oct. 28 at 1 p.m.
The group consists of line dance enthusiasts from the Colorado Springs, Denver and Ft. Collins metropolitan areas. A workshop on line dancing will follow their performance. Light refreshments will be served.