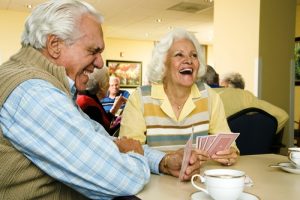 Senior living in Broomfield doesn't have to be boring! In fact, many communities offer social calendars to keep you busy and help you meet your neighbors. The Avenues Crofton Park Apartments is no different. We offer a wide range of activities that meet the preferences of our various residents. Here are some of the activities and events that you can enjoy.
Weekly Activities
Every week, there are various activities that are scheduled and well attended by the residents. Some of these activities include Pinochle, Rummikub, sing along shows, Broncos game viewing parties, walks, yoga, and movie nights. These events happen each week, so you will know what time they happen and can schedule these events in your calendar. If there is an activity that you like to enjoy and would like to have added to the calendar, you can speak to the front office to see if we can start adding that to the social calendar.
Upcoming Events
We also plan activities for our residents to attend together. These involve exploring the area and enjoying some of the great events that Colorado has to offer. For example, on October 25, we will be heading to the Boulder Dinner Theater to see Buddy – The Buddy Holly Story. If you're unfamiliar with Buddy Holly, he was a musician who rose to fame in 1957 with his first radio hit and tragically died only 2 years later. The show tells his story and shares over 20 songs that you probably know, such as "That'll Be The Day," "Peggy Sue," "Everyday," "Oh Boy," "Rave On," and "Raining on My Heart." If you're interested in attending the show, speak to the front office as soon as possible to reserve your tickets.
The Avenues Crofton Park Apartments is the perfect choice for senior living when you want fun and excitement. There is always something to do and places to go. Check out our events calendar for more information.