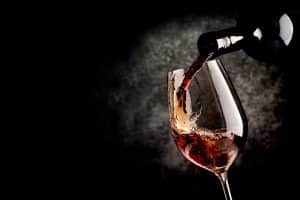 After moving into one of the senior living communities in Denver, CO, most seniors will consider taking up new hobbies. One that can be beneficial to your health, make you feel debonair, and tantalize your taste buds is wine tasting. If you're new to wine tasting, here are a few steps that you can follow to become an expert in no time:
Review Its Appearance
Start by pouring the wine into a clear glass. Examine the hue and shade. What do you notice? Is it the same color throughout? If it's red, is it a darker color or lighter color? You'll notice that bolder colors tend to have a bolder flavor.
Use Your Nose
Wine should be enjoyed with your olfactory senses. Take 30 minutes before tasting wine to allow it to oxygenate by using a decanter. If you don't have the time for this, you could pour it into your glass and wait 5-10 minutes. Then, swirl it around in the glass and take in the smells. You may smell fruit, spices, a smoky scent, and a number of other things. See if you can figure out what they are.
Take a Swig
Now it's time to take a swig. Before swallowing, allow it to hit every taste bud in your mouth, so you can pick out the flavors and textures. You should think about your initial reaction, the evolution of the flavor, and the aftertaste. Does it taste earthy, lush, crisp, smooth, hearty, fruity, or something entirely different?
Judge the Flavor
After tasting it, you can judge the flavor based on the following criteria: balance, complexity, concentration, length of the aftertaste, and the typicity. Typicity refers to the flavors that echo the environment from which the flavors were grown.
On September 11, the Avenues Crofton Park Apartments will be meeting at the Turquoise Mesa Winery in Broomfield for wine tasting, so you can use your newfound skills and discover new wines that may tantalize your taste buds. Learn more about the outing on our website.