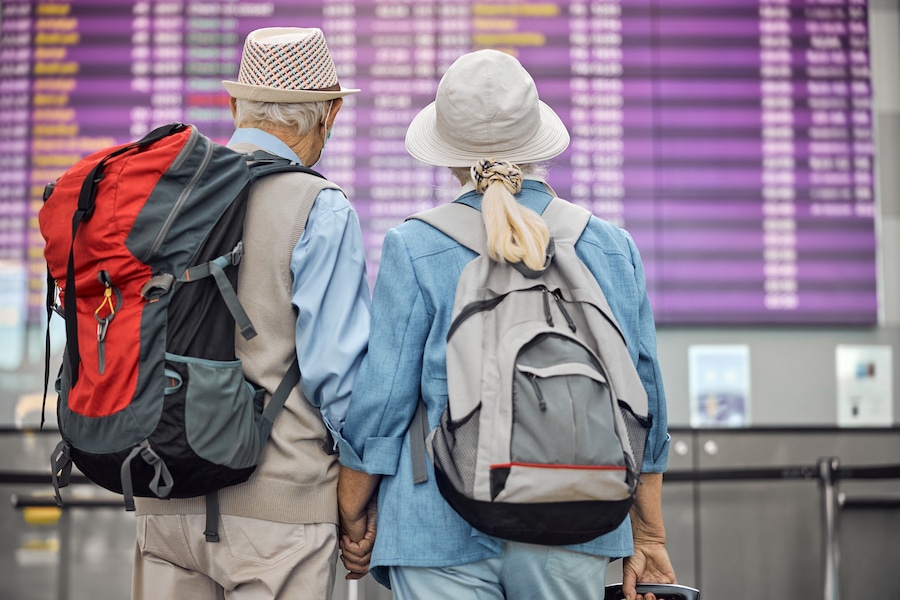 Travel restrictions in 2020 meant many older adults had to put their vacation plans on hold. Fortunately, 55+ communities like The Avenues Crofton Park already had creative activities in place to help keep residents connected to the world and safely satisfy their wanderlust.
Every month, The Avenues retirement community brings its residents the world. Without having to pack a bag or their passport they can visit popular destinations in the United States, Europe, Canada, Asia, and many other places around the globe from the comfort of home with the Armchair Travel Showcase presentations.
Local photographer, artist, and world-traveler Gerry Case learned of The Avenues from a friend living there. When he approached the staff about offering one of his travel presentations in 2017, he was welcomed with open arms.
"The Avenues is such a well-run organization. They have been fabulous to me," Gerry says.
Every Armchair Travel Showcase lasts approximately 30-60 minutes, depending on the destination, and includes up to 800 photographs encompassing multiple countries, cities, and the countryside. The slides are accompanied by music from the region and narrated by Gerry and by his wife, Kathy, who has lived in both France and Germany for four years each and is fluent in both languages. Kathy is their destination chooser, tour guide, interpreter and an integral part of their travel adventures. The presentations give residents a unique opportunity to gain experience about the history, language, geography, customs, culture, and cuisine of each of the 38 countries (and counting!) they have visited.
The Armchair Travel Showcase talks exhibit an expanded awareness of the world, an appreciation for its people and their unique customs. Gerry says he hopes the presentations will inspire residents to travel by showing them amazing destinations in the United States and abroad and sharing information about where to stay, what landmarks to visit, and what foods to try.
The Armchair Travel Showcase presentations are very interactive and give residents an opportunity to gather and socialize while learning something new and sharing their own travel stories. Retirement is the perfect time to travel but when it's not possible, the next best thing is viewing stunning photos from different parts of the world and passing around the souvenirs. For many residents who attend, the travel talks bring back memories of adventures from years prior.
Popular destinations for many retired travelers today include Italy and Spain. Gerry recommends the many riverboat cruises offered throughout Europe as a wonderful way to see one country, or several, because they are generally very safe and English is commonly spoken, making them a good choice for novice travelers.
The Avenues supports residents' interests by offering opportunities to stay engaged and experience new things safely and conveniently, like the Armchair Travel Showcase, while inspiring seniors to always keep learning and exploring the world.
Next up: Gerry will transport residents to Maine, New Brunswick, Novia Scotia, and Prince Edward Island in Canada during the stunning fall colors season.
Ready to pack your bags for retirement? Call The Avenues at 720-799-0915 and make plans to explore the world of senior boutique living.