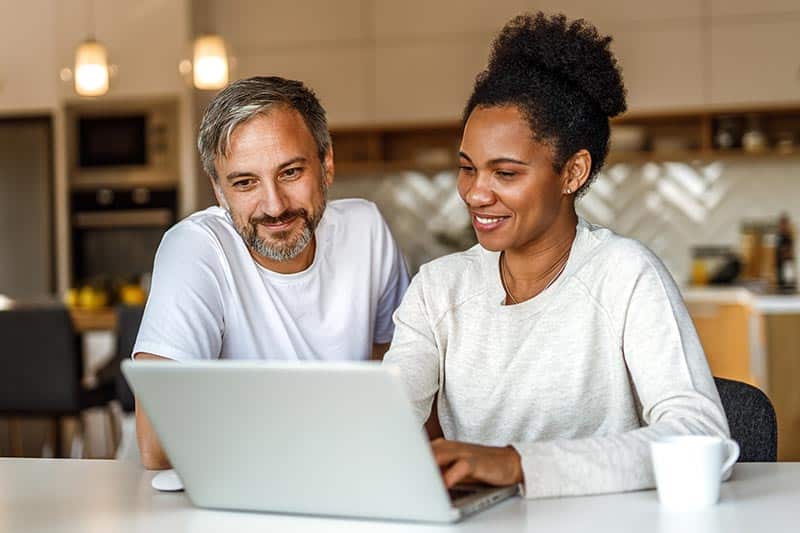 In today's busy world, it can be hard to gauge how your mom and/or dad are doing as they age. This is especially challenging if you reside in Colorado and your parents live across country. Likewise, you may have a budding family and want your children to see their grandparents more than just on holidays. Or perhaps mom and/or dad have expressed an interest in downsizing to a setting closer to you.
From recent tours we've given at The Avenues Crofton Park, the demand for more spacious senior living options located closer to family is growing, and we're finding adult children are often spearheading the search to secure housing for their aging parents. This tech-savvy generation is researching if our 55+ community is the right place where their aging parents can live nearby, but independently too.
We'd like to offer the following tips for researching 55+ housing options for mom, dad or relatives to move closer to you in Colorado.
Start online
How many of us have looked at an AirBnB listing and thought, "Wow, I'd stay there!" More and more senior communities have great websites with lots of video, photos and opportunities for virtual and 360-degree gallery tours. With communities like ours, you can kick the tires from afar and get a sense of whether this could be a good fit for your loved one.
Check out the calendar
When you look at a community's website, what vibe do you get? Are people engaged, doing fun things, being social? Experts say socialization as you age is one of the keys to longevity. If you see your family member enjoying life here, take the next step. When you talk to the community's sales and leasing team, ask them about the everyday life of their residents.
Location, location, location
Location is paramount when deciding where to live. While younger adults might concentrate on the schools a neighborhood offers, older adults are focused on access to good health services, shopping, entertainment and walking paths.
The campus or building
When looking at senior housing, consider the common areas and amenities residents will enjoy. While your family members will want a nice, comfortable apartment, we suggest you look to see if there is an events room, places to get together with friends, outside locations for relaxing, a fitness room – all things that allow residents to leave their apartment residence and mingle with fellow neighbors.
What's inside the residences
Every senior living community is unique in what it offers residents for living environments, and we've set a high bar at The Avenues. In addition to more spacious residences—we offer 14 floor plans ranging from 780 to 1,768 square feet in our apartments and cottages—our senior boutique living model includes great amenities, such as washer/dryers, porches to sit on, and nice kitchens.
The cost
Cost is a big factor in these decisions. Bottom line, if a senior community is offering health care services, the cost is going to be much higher. On the lower end of the scale, you have senior apartments with few, if any, services and small apartments at a lower price point. Our pricing model is unique and we offer services including a concierge to support residents, as well as engaging opportunities for socialization. Watch out for hidden or add-on fees. Communities often include a "move-in" fee, or second-person fee, a pet fee, a storage fee, parking fee and so on. We believe that having an all-inclusive price for residences, parking and storage, utilities and services is helpful to establish a predictable monthly cost.
Download resources
To make a more informed decision, The Avenues offers a 55+ Living Smart Shoppers Toolkit that helps you compare our amenities and features with other 55+ communities, ask the right questions to uncover information about the communities you visit, and assess the cost of moving versus staying at home.
There is much to unpack when helping aging parents in making future decisions. If you're ready to begin your Google or Bing search and start thinking about how to help mom, dad or another loved one move to a 55+ community, contact The Avenues Crofton Park today at 720-799-0915. Our experienced leasing agents can help you to explore options and navigate the process of finding your parents' next home.