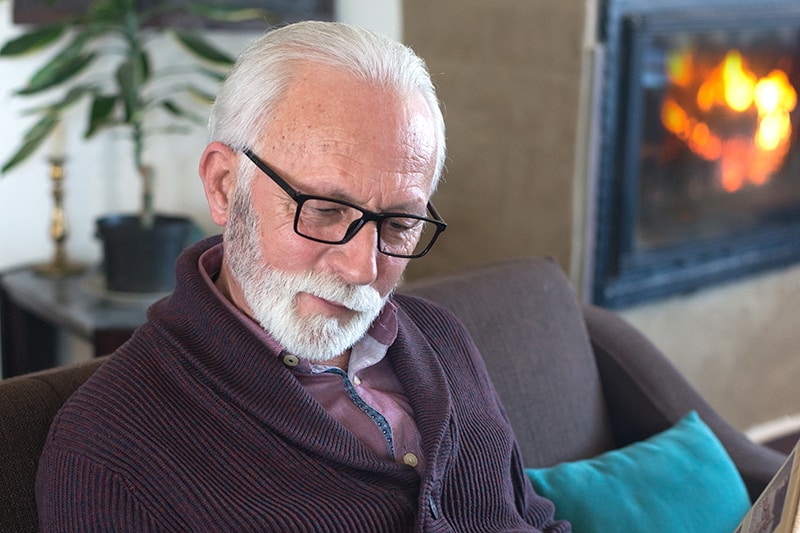 At The Avenues Crofton Park, an award-winning 55+ retirement community, team members love dreaming up programs and creative outlets that promote social engagement among our senior residents.
The latest activity heating up our community calendar is a monthly photo sharing and discussion series called "Fireside Chats," where residents gather around our lobby's cozy fireplace and share childhood memories and mementos while making new friends.
"Fireside Chats have been a great way for our residents to get to know each other," said Lifestyle Activity Manager Mikayla Uecker, who leads the group. "There are always things you don't know about a person and with these chats, you may discover you have more things in common. It's an activity that really brings people together."
For August's inaugural Fireside Chat, participants displayed baby pictures and tried to guess the identity in each photo; great laugher erupted when several of the girls were mistaken for boys. At September's event, residents brought in family photo albums, shared personal stories and discussed their family backgrounds.
This month, residents were treated to a costume chat as everyone displayed their family Halloween pictures. November and December's events will center around the holidays, and January's chat will fire up topics like careers, family vacations and more.
"Fireside Chats focus on getting to know each other on a deeper level," said Uecker. "Each chat will be different, but no matter what, it's a good way for people to talk about what makes them unique."
The Avenues is proud to encourage and support social engagement for the active retirees who call our independent living community home. Our senior boutique living model offers a robust social calendar featuring frequent gatherings, clubs, classes, lectures, outings and more. Plus, our top-notch campus amenities mean a good time is always just a step away.
Fireside Chats are just one of the many activities on tap at The Avenues Crofton Park. Call 720-799-0915 or schedule a tour online to learn more about our spacious and modern residences, all-inclusive pricing model and vibrant senior lifestyle.