Join us for an event this month and GET SOCIAL at The Avenues Crofton Park. Here, we always have a robust calendar of social activities for those in the community. This month, we'd like to highlight a few that stand out:
Live 2 B Healthy® Fitness
Every Tuesday and Thursday in February
The classes will be led by Live 2 B Healthy®, a local organization that seeks to inspire older generations to live longer, healthier lives. Live 2 B Healthy® participates in the Silver Sneakers® program, a fitness community that aims to make fitness more fun and accessible to boomers and beyond.
Fundraiser for Brent's Place at Casino Night 
Thursday, Feb. 9 at 4 p.m.
Come roll the dice and test your luck at the Money Wheel, poker, blackjack or roulette table all for a good cause. Brent's Place, located in Aurora, is the only facility of its kind nationwide that specializes in Safe-Clean housing uniquely designed and maintained to minimize the risk of infection for severely immune compromised patients. All money raised at Casino Night will be donated to the Brent Eley Foundation and Brent's Place. Cocktails and light refreshments will be served.
The Wine Education Institute to Host "Wine Grapes 101" 
Wednesday, Feb. 22 at 3 p.m.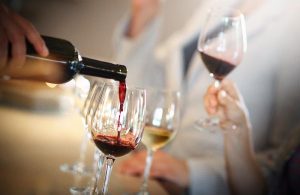 "Wine Grapes 101" will cover basic wine types as well as the characteristics of the grapes used to create it. The Wine Education Institute, located in Westminster is a professional wine and spirits education center, which provides courses and sommelier certifications for Wine & Spirit Education Trust and Society of Wine Educators. Wine will be served.