As Veterans Day approaches, the nation gathers to thank those who have served in the armed forces for their commitment and sacrifice to our country. The Avenues Crofton Park Apartments is fortunate to have several retired veterans and their spouses living in our senior community. One of those residents is retired Col. Stephanie R., who served in the U.S. Army from 1966 to 1992.
Stephanie joined the military in 1966 to pay for college; $300 per month at the time. Although her father served in World War II, it wasn't family tradition or the benefits that inspired her to enlist. Instead, a genuine respect for the military—developed while growing up in San Diego—played a significant role in her decision.
As fate would have it, Stephanie was selected among the top 25 graduates of the Army College Junior Program, before completing her senior year: marking the start of a decorated 26-year-long military career.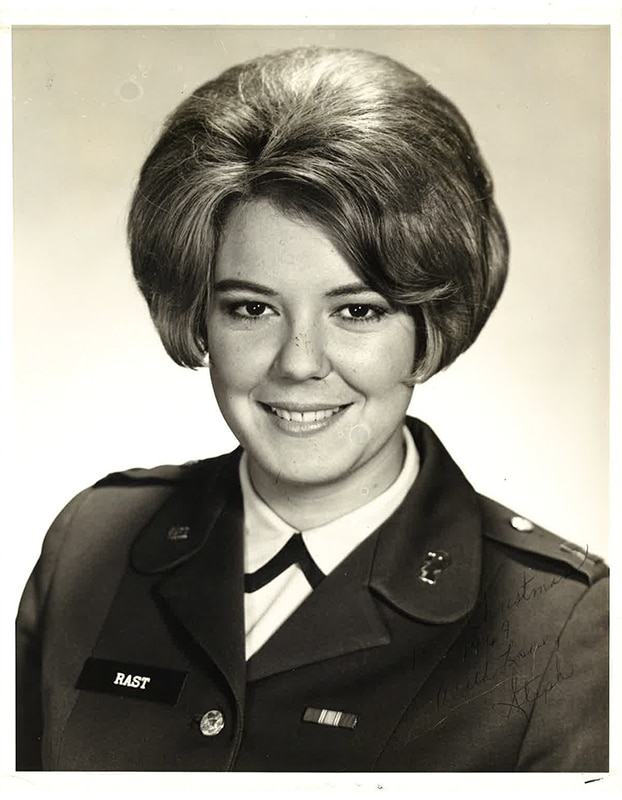 Early Days
When asked to reflect on her introduction to the military, Stephanie answers directly and earnestly: challenging. As a new lieutenant, she would endure 18 weeks of intense training, before being put in charge of 80 new recruits, a position that left her feeling both honored and terrified.
Stephanie recalls being more scared of the recruits than they were of her, adopting a "fake it till you make it" motto to overcome the pressure.
Every eight weeks, a new group of recruits arrived, and Stephanie, relatively new herself, was responsible for shaping and molding the group so they would belong.
"One thing the civilian population doesn't realize is that you must give up so much of yourself. You don't realize it at the time, but you have to give up who you are in order to serve," said Stephanie.
Pioneering the Way
According to Stephanie, the pressure to excel was tremendous, and women were constantly reminded that they needed to "replace men" so that the men could move into more important roles. Stephanie noted that even by the time she retired in 1992, there were still only 14 female colonels on active duty. 
Stephanie's journey took a twist when she became a mother in 1972, six years into her military service. The rules and regulations for female service members with children were complex, and Stephanie had to learn to navigate them to live with her husband and son.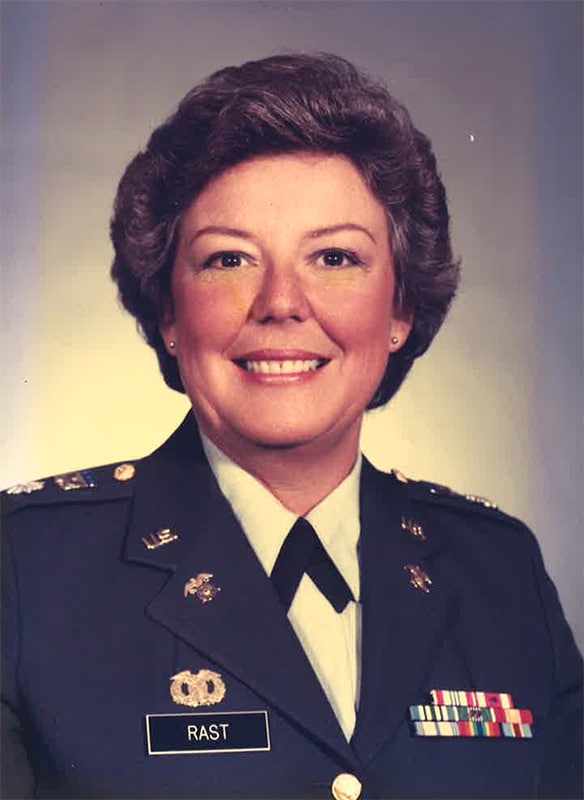 Stephanie remembers passersby asking, "Where did you get that baby?" to which she would answer, "The same place everyone else gets em'!"
While proudly serving her country, Stephanie raised her son and worked on her graduate degree. She credits those challenging times with giving her son the resilience he maintains today; a testament to her own strength and that of military families.
Lessons From Service
Retiring from active military service after nearly three decades, Stephanie began a new career as a travel agent, while never resting on her laurels.
"I didn't want to refer to myself as the retired colonel, although it's not easy to reinvent yourself," said Stephanie.
Stephanie moved to The Avenues Crofton Park following her adult son's suggestion. Conveniently located near his home, the Broomfield-based senior boutique living community offers spacious senior apartments and private cottages.
As The Avenues' highest-ranking veteran, Stephanie says she has learned a lot from her fellow neighbors, many of whom served in different branches of the military. They all connect through the shared experiences of hardship and sacrifice.
In full retirement, Stephanie remains actively involved with organizations like the Daughters of the American Revolution.
Honoring Veterans
For Stephanie, Veterans Day is a time to give back to those who have served and to remember the sacrifices that come with military service.
This year, Avenues staff will host a special luncheon for veterans and their families and erect a Wall of Honor to highlight photos of their senior veterans who have dedicated their lives to preserving the freedom and security we all cherish.
"No matter how far back it was, no matter the problems we faced as women, it's still such a great honor to serve and be of service to our country," Stephanie concluded.
Are you or someone you know a veteran in search of an award-winning 55+ community? Call 720-799-0915 or visit livetheavenues.com to schedule a personalized tour and learn more about The Avenues.